It's important you know who you'll be working with.
These are the men and women that make up the best darn property recruitment firm around. Having recruited for each of our specialist sectors for over two decades, our team have the qualifications, experience and skills needed to place you in the position you deserve.
---
Greg Coyle
FREC, CertRP
Director
Greg created and developed the BBL Property brand from scratch when he joined the wider BBL group in the late 90s. With unrivalled levels of experience in his chosen recruitment specialisms, he is widely regarded as the leading residential surveying recruiter in the UK. Greg offers clients and candidates a unique combination of personal and professional property experience, and has fast become the go-to adviser for prominent property operators across the country.
Rhys Townsend
AREC, CertRP
Senior Block Management Recruitment Consultant
Rhys heads up our block management team having come to BBL from the hospitality sector where he managed a number of high profile venues across the South East. Rhys has extensive block management experience ensuring he is as comfortable dealing with trainee roles as he is advising directors on national recruitment campaigns. Rhys is a natural organiser with a flair for finding bespoke solutions to unconventional situations ensuring clients and candidates alike are always offered relevant alternatives where others might fail.
Andy Welham
MREC, CertRP
Senior Surveyor Recruitment Consultant
Andy has a number of years' experience in specialist recruitment and training across a range of industries globally and is now working exclusively within the residential surveying sector at BBL. With a focus on clear and personable communication and detailed knowledge of the sector, Andy will always ensure that he provides the best advice, in the strictest of confidence to both candidates seeking a new opportunity as well as comprehensive industry insights to our range of specialist clients.
James Irving
AREC, CertRP
Surveyor Recruitment Consultant
James joined BBL in 2013 having spent his career prior in the luxury retail sector, bringing with him a wealth of customer service and management experience. Since then he has developed an in-depth knowledge and understanding of the residential surveying sector as a whole and prides himself on being approachable and thorough. So whether you are a client looking for comprehensive yet honest advice on your next placement or a candidate seeking a confidential, dedicated job search, James is able to converse on both a technical and personal level.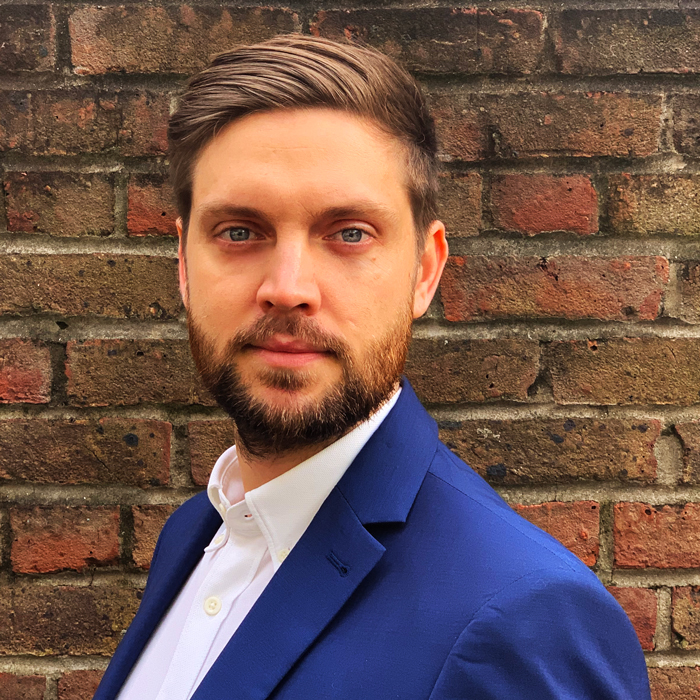 Sam Mocock
Block Management Recruitment Consultant
Sam joined BBL Property having worked right across the wider BBL Group, including stints within our Technical, Oversees and Healthcare divisions. His time spent within our European offices furthered his already broad recruitment exposure whilst at the same time affirming his love of all things UK property related. Working alongside Rhys and Luke, Sam has a particular knack for all things Estate based but is equally comfortable recruiting any level of Property Manager UK wide.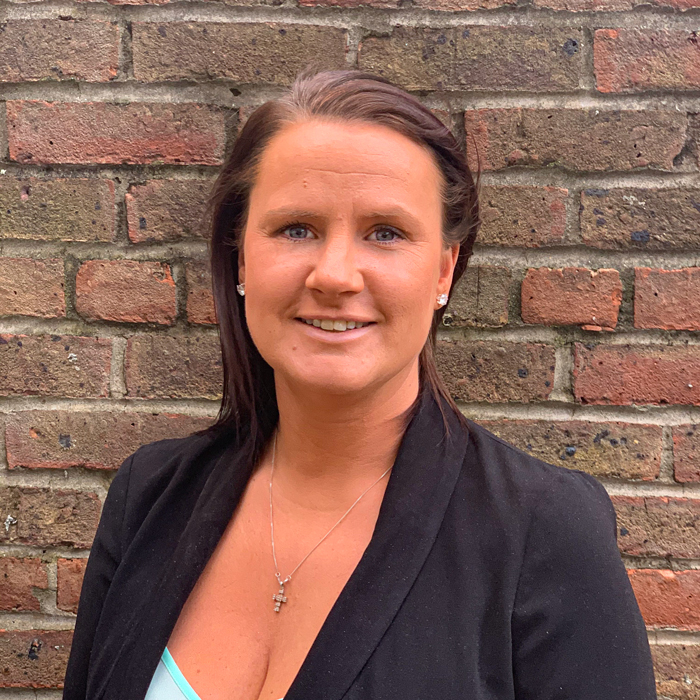 Jodie Osbourne
Recruitment Resourcer
Keeping us all in check is what she does best. She is the cornerstone of our office administration and provides us with the nitty gritty details that enable us to do what we do the best! Don't know what we'd do without her.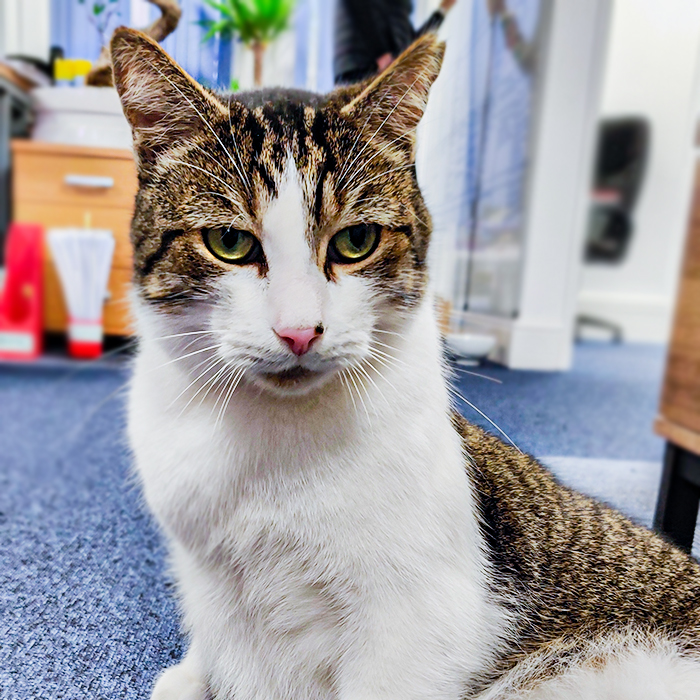 The Cat
King of the Office
The cat came to us as a stray, initially scavenging in the car park before gradually building enough trust to live with us full time. He's about 7 years old now and still acts as the on-site pest controller when the mood takes him, but prefers to sleep in his bed next to Greg's desk in between meals. We have to thank (and continue to support) the Celia Hammond Animal Trust in East London for their ongoing help and advice relating to his veterinary needs and micro-chipping.
---
Not sure which one of us you need to talk to?
Not a problem! End your career uncertainty and make the bold first move of browsing all our available jobs. You can sort them by date, location or role. If you need any help at all, don't hesitate to contact us.